Murray Foote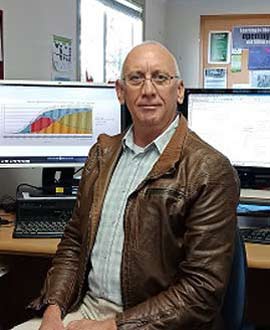 Tutor
Faculty of Business, Design and Service Industries
I currently teach papers related to business structures and operations, human and computational systems interfacing, artificial intelligence for information acquisition and analysis within the IT courses at Toi Ohomai. 
I completed a Master of Computing at Unitec in 2008. My current research activity is design and fabrication of a device that combines artificial intelligence with robotic devices, with a specific focus on marine robotics. Marine robotics is a key enabling technology for the execution of complex and challenging missions either in deep lake habitats or extended open ocean environments.  
I have created and registered the Infinitas Research and Global Robotics Foundation Domain names for expansion of the robotic arena into company creation.  
In my spare time I enjoy astronomy, hiking and cycling. 
Connect with me on LinkedIn.