Study Computing and IT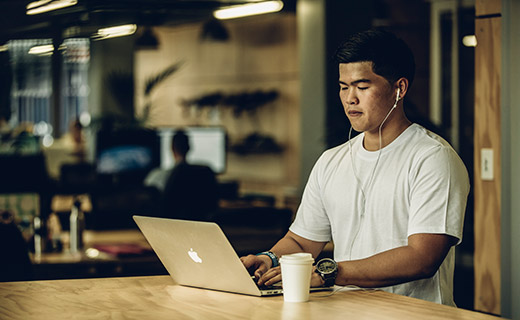 The computer and information technology industry is an area of enormous growth, and there's strong demand for people with relevant skills and experience.
Whether your interest is in hardware, software, media, internet, or gaming and animation, studying computing is a great start to a new career, promotion or higher education.
We have programmes and pathways for certificate, diploma and degree qualifications, all taught with a close eye on the key skills and capabilities employers are looking for, and strong links to industry.
| Programme/Course | Level | Choose Your Study Location |
| --- | --- | --- |
| Bachelor of Applied Information Technology | 7 | Rotorua (Mokoia Campus) |
| Bachelor of Science (BSc) Majoring in Applied Computing | 7 | Tauranga (Bongard Centre) |
| Graduate Diploma of Applied Information Technology | 7 | Rotorua (Mokoia Campus) |
| Graduate Diploma of Cyber Security | 7 | Rotorua (Mokoia Campus) |
| Graduate Diploma of Networking and Technical Support | 7 | Rotorua (Mokoia Campus) |
| Graduate Diploma of Software Development | 7 | Rotorua (Mokoia Campus) |
| Graduate Diploma of Web Design and Development | 7 | Rotorua (Mokoia Campus) |
| New Zealand Certificate in Computing (Intermediate User) (Level 3) | 3 | Rotorua (Mokoia Campus) |
| New Zealand Certificate in Computing (User Fundamentals) (Level 2) | 2 | Brookfield, Kawerau, Omokoroa, Opotiki, Papamoa, Rotorua (Mokoia Campus), Rotorua (Waipa Campus), Taupo, Tauranga (Bongard Centre), Tauranga (Windermere Campus), Tokoroa, Whakatane |
| New Zealand Certificate in Information Technology (Level 5) | 5 | Rotorua (Mokoia Campus), Rotorua (Waipa Campus), Tauranga (Bongard Centre) |
| New Zealand Certificate in Information Technology Essentials (Level 4) | 4 | Rotorua (Mokoia Campus), Rotorua (Waipa Campus), Tauranga (Bongard Centre) |
| New Zealand Diploma in Information Technology Technical Support (Level 5) | 5 | Rotorua (Mokoia Campus) |
| New Zealand Diploma in Networking (Level 6) | 6 | Rotorua (Mokoia Campus) |
| New Zealand Diploma in Software Development (Level 6) | 6 | Rotorua (Mokoia Campus), Rotorua (Waipa Campus), Tauranga (Bongard Centre) |
| New Zealand Diploma in Web Development and Design (Level 5) | 5 | Rotorua (Mokoia Campus), Rotorua (Waipa Campus), Tauranga (Bongard Centre) |