Your Feedback: Student Voice
Student Voice is your voice.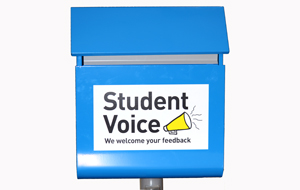 If you see something that could be improved around campus, let us know using the feedback form.
If you want to let us know about something that's concerning you please use the complaints form.
Thanks for your voice - you are being heard!
Contact information