Kathryn Ross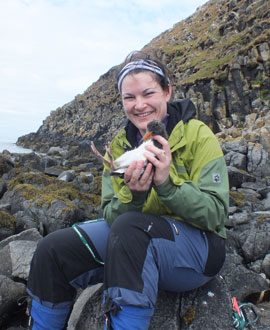 Tutor
Faculty of Health, Education and Environment
I joined Toi Ohomai in January 2019. I'm based at the Mokoia Campus, where I teach papers on the Graduate Diploma in Resource Management. I completed my doctorate on predictive modelling and management of intertidal habitats for shorebirds.
My doctorate research helped me hone my skills and passion for wildlife monitoring and statistics.
After a short stint of working in ecological consulting, I got a 'dream job' at the British Trust for Ornithology (BTO) – designing surveys and analysing and reporting data from national bird monitoring surveys, with an awesome team of people.
This job also gave me the opportunity to get involved with a lot of bird banding field work, working with like-minded 'bird nerds'.
I also got involved in education and outreach projects at local schools, which really sparked my passion for teaching. 
When I moved to New Zealand in 2017, I completed a teacher training course and worked for a year as a high school science teacher before moving into my current role at Toi Ohomai.