Study Marine Studies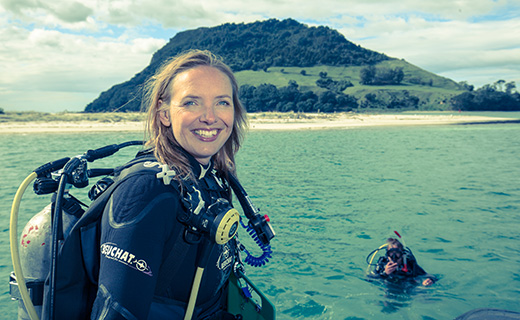 Turn your love of the sea and the marine environment into an exciting career! Students travel from all over the world to study marine biology at Toi Ohomai Institute of Technology.
The course is unique, with practical and academic components including some amazing field trips. You'll work with tutors who are experienced, supportive and passionate about helping you succeed.
Our graduates go on to work for a huge variety of companies and businesses all over the world including those in aquatic tourism, marine research and conservation, regional councils, and aquaculture. Others work in teaching and education, or enivronmental sustainability and monitoring.
This programme always fills quickly so apply as soon as you can to make sure you get your place.