Caroline Schweder-Goad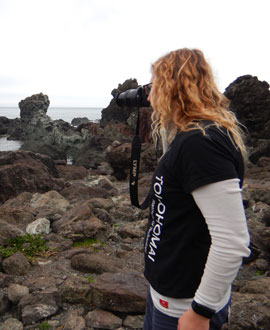 Tutor
Faculty of Health, Education and Environment
I teach on a range of subjects, including marine mammals, aquaculture, marine tourism, fisheries management, marine reporting (projects) and GIS (Geographic Information Systems).
After completing two bachelor's degrees and a teaching diploma, I spent three years teaching science, biology and Spanish at a secondary school. I then started working as an outdoor instructor at the Outdoor Pursuits Centre in Tongariro National Park before heading to Scotland to complete a master's in marine and fisheries science.
My research was on creating models for the distribution of whales and dolphins around the west coast of Scotland, which I presented in 2004 at a conference in Sweden.
My interests range from marine mammals to fisheries and general marine conservation in different locations around the world.
Alongside this I spend my time travelling around the world snowboarding, kiting, surfing, climbing or exploring in the great outdoors.