Study Business Management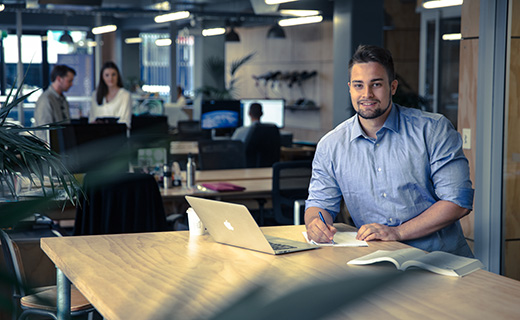 Do you imagine yourself leading a company to great success? Or maybe you're already in the business world and want to retrain in a certain area, or enhance your existing skills and qualifications.
At Toi Ohomai you can choose from a wide range of business management qualifications including management, accounting, marketing, and small business.
We have programmes and pathways for certificate, diploma and degree qualifications, all taught with a close eye on the key skills and capabilities employers are looking for.
| Programme/Course | Level | Choose Your Study Location |
| --- | --- | --- |
| Bachelor of Applied Management - Accounting | 7 | Rotorua (Mokoia Campus) |
| Bachelor of Applied Management - Business Management | 7 | Rotorua (Mokoia Campus) |
| Bachelor of Business (Level 7) | 7 | Tauranga (Bongard Centre) |
| Diploma in Human Resource Management | 5 | Rotorua (Mokoia Campus), Taupo, Whakatane |
| Diploma in Marketing | 5 | Rotorua (Mokoia Campus), Taupo, Whakatane |
| Graduate Diploma in Applied Management - Business Strand | 7 | Rotorua (Mokoia Campus) |
| Graduate Diploma in Applied Management - Project Management Strand | 7 | Rotorua (Mokoia Campus) |
| Manu Taiko – Toro Parirau (Kaupae 4) - New Zealand Certificate in Māori Governance (Level 8) | 8 | Omaio, Rotorua (Mokoia Campus), Tauranga (Windermere Campus), Turangi |
| Master of Management | 9 | Rotorua (Mokoia Campus) |
| New Zealand Diploma in Business (Level 5) | 5 | Online, Rotorua (Mokoia Campus), Rotorua (Waipa Campus), Tauranga (Bongard Centre), Whakatane |
| Postgraduate Certificate in Management | 8 | Rotorua (Mokoia Campus) |
| Postgraduate Diploma in Management | 8 | Rotorua (Mokoia Campus) |
| Postgraduate Diploma in Management (Level 8) | 8 | Rotorua (Mokoia Campus), Tauranga (Bongard Centre) |
| Short Award in Professional Studies | 7 | Rotorua (Mokoia Campus) |