Brett Yeatman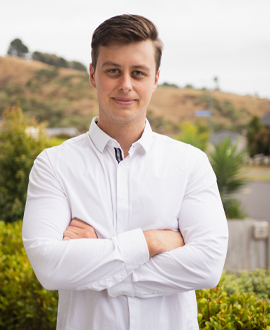 Finding a Purpose Through Studying
Brett Yeatman considers it a privilege to live in a country that supports continuous learning and education. With his family originating from Zimbabwe, he knows that access to quality education is often severely lacking in other parts of the world.
"Yes, studying can be challenging, but it definitely grows you in a healthy way."
Brett graduated with a Bachelor of Creative Industries (BCI) degree, majoring in in design, from Toi Ohomai in 2019. He says, for him, the most valuable part of studying was to be able to have a purpose and goal to aim for.
"I chose Toi Ohomai because it was convenient to be able to study while staying local. Toi Ohomai is also well known for giving students a practical learning experience, which suited me perfectly. It was helpful to be able to contextualise what we studied and therefore learn through our mistakes and successes."
Each year, creative industries students showcase their work at an year-end BCI exhibition. For Brett, this proved the ideal opportunity to put the technical skills he acquired throughout his course to the test, as well as showing industry stakeholders what he could do.
Brett's hard work paid off when he won a coveted WAVE Creative Communications paid internship. He started working at the agency as a creative intern once he finished his degree, and says it has given him great insights into the sector and working with clients. 
"It can be very rewarding once you reach these goals and can allow you to pursue your passions," says Brett.
"Since graduating, I've also been doing some freelancing and pursuing personal creative projects on the side to build up my portfolio. I hope to continue building a career where I'm able to push my creativity, work with like-minded creatives and make a valuable contribution to the local creative industry."
"What I love about this industry is that it gives space to challenge the status quo; to explore the 'what ifs?'
"Design is way of problem solving that most people overlook. It connects people and communities, and can be a voice for the voiceless. These are a few reasons that drove me to pursue this career path."
Find out more about this subject