Toi Ohomai Partners With Local Iwi On Adventure Tourism Scholarship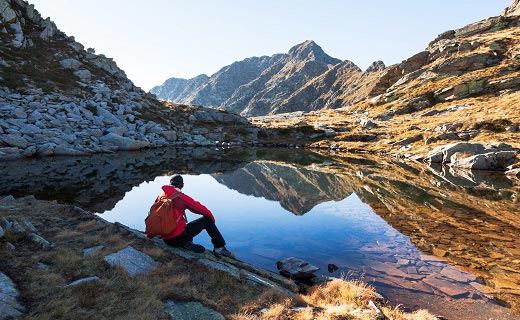 Wednesday, 18 Dec 2019
Toi Ohomai has partnered with outdoor adventure company, MDA Experiences, and local iwi, Ngāti Whakaue, to offer an adventure tourism scholarship as part of the Ngāti Whakaue Education Endowment Adventure Tourism Scholarship Programme.
The scholarship has been established to assist Ngāti Whakaue descendants to obtain employment, training and junior leadership positions within the adventure tourism industry. It focuses on equipping students with the essential skills needed for a career in adventure tourism, whilst caring for and communicating the history, culture and beauty of our landscapes to national and international visitors.
"We actively build relationships with communities, industry, iwi and hapū to provide education and employment opportunities to students in our region," says Ana Morrison, Executive Director of Strategic Partnerships and Māori Success at Toi Ohomai.
"Partnering with Ngāti Whakaue and MDA Experiences has enabled us to not only provide those learning opportunities to local students, but also to further benefit those students by helping them secure employment within Rotorua – the heart of New Zealand's adventure tourism industry." 
The scholarship is open to Ngāti Whakaue descendants, who will be given the opportunity to complete their Certificate or Diploma in Adventure Tourism, as well as being guaranteed a job with MDA Experiences. 
"Adventure tourism is built on a passion and love for the environment and people. We are proud of this partnership and look forward to helping local students cultivate those passions and develop their leadership skills so that they are equipped and ready to take on the industry," says Nikki Kelly, Academic Principle, Adventure Tourism at Toi Ohomai. 
Applications for the scholarship are now open until Friday, 7 February 2020 and can be accessed on the Ngāti Whakaue website.