Food For Thought – Toi Ohomai Partners with Chefs and Local Charities in Rescued Food Cook-off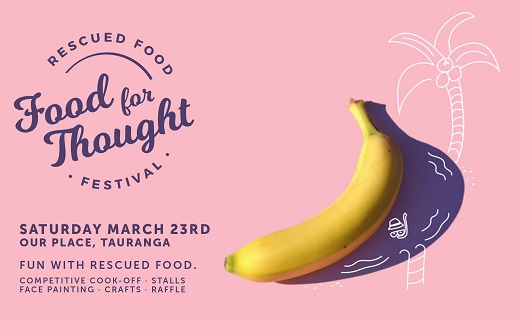 Tuesday, 05 Mar 2019
On Saturday, 23 March, our Culinary Arts (Level 5) students, in partnership with Good Neighbour and Te Aranui Youth Trust, will be participating in a rescue food cook-off with some of the Bay's most renowned chefs.
The cook-off will be part of the Tauranga's ground-breaking Food For Thought: A Rescued Food Festival at Our Place Tauranga.
A celebration of rescued food and community, the event will include the competitive cook-off, food stalls, market items to purchase, live music and fun for the whole family.
"The cook-off is such a great opportunity for our students," says Peter Blakeway, Toi Ohomai Culinary Arts tutor and all-round culinary superstar.
"We'll be completing assessments for our students and we're giving them an opportunity to showcase their skills to industry. Assessment to run a charity event can be done in many different ways, but doing it like this means they get to be offsite, they get to go out there to chefs who are hiring - it's like a live interview."
Toi Ohomai's students will be working with six chefs from the region, including head chefs from Mills Reef, Trinity Wharf and the Waihi Beach Motel. Chefs will partner with local businesses to create spectacular street food dishes made from 100% rescued food.
All proceeds from the event will go to Good Neighbour and the Te Aranui Youth Trust.
Tickets can be bought through Good Neighbour's Facebook page.