Erin Kennedy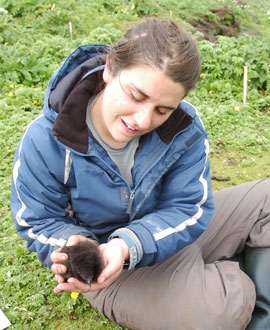 Tutor
Faculty of Health, Education and Environment
I've been working in the marine and environmental teaching team at Toi Ohomai since 2017. I teach across all three years of the diploma/degree course. My main teaching areas include geology, terrestrial ecology, waste management and the regulatory environment. 
Prior to coming to Toi Ohomai, I was teaching biology courses at the University of Auckland. I enjoy working with students and helping them to achieve their academic goals.
Toi Ohomai is an amazing place to work as there is a strong focus on teaching and we're able to provide a great learner-centered education. An added bonus is all the amazing field trips we get to go on!
I completed my bachelor's, master's and doctorate degrees through the University of Auckland. My master's research involved assessing the movement ecology of possums to try and provide information to help better control these pests. 
For my doctoral research, I used GPS devices to track kea so I could explore how they interact with humans, with the aim of helping to reduce human-kea conflict. I've also combined my love of traveling and the environment by taking on internships in Oregon and Alaska to research grassland breeding birds and seabirds. My main research interests are animal behaviour, ecology and conservation. 
Outside of work, I enjoy exploring all the delights that the Bay of Plenty region has to offer. I am also a quiz enthusiast, film buff and a keen traveller who is always planning the next big trip.