Environmental Monitoring Techniques (Level 7) (15 credits)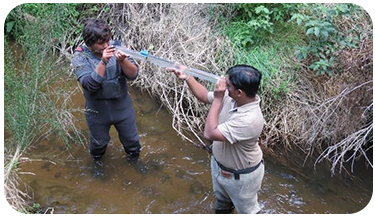 The aim of this paper is to introduce students to a range of techniques to manage and monitor the health of our natural environment.
This paper outlines clearly, with worked examples, the main techniques for measuring a wide range of environmental variables, with a detailed description of the most appropriate methods, their advantages, disadvantages and biases.
It provides a comprehensive overview of the most important methods for those working in the environmental at all levels, from the beginner to the practicing professional.
Content Outline:
Environmental Variables
Monitoring techniques
Plant and animal pest control
Environmental literacy
Funding opportunities
Environmental Impact Assessment
Remote sensing
Soil Assessment
Environmental organisations function and purpose