BIOL5020 Introductory Biological Surveying (Level 5) (15 credits)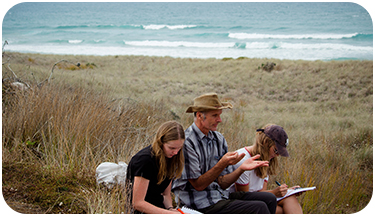 The aim of this paper is to provide students with the knowledge, understanding and skill sets necessary to undertake biological data collection in the terrestrial environment.
You'll get to conduct biological surveys on multi-day field trips. Over the years, we've conducted kiwi, bittern, bat and heather surveys in a variety of outdoor settings, including the Coromandel Peninsula, Miranda and the wider Central North Island. You'll also learn mapping and navigation skills as an introduction to working in remote areas. 
Content includes:
Sampling and mapping 
Identification 
Collection of meaningful data 
Biological monitoring
Planning and risk management 
Equipment selection and maintenance
Data analysis
Science writing and communication