BIOL5018 Terrestrial Vertebrate Biology (Level 5) (15 credits)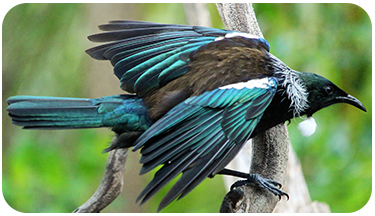 The aim of this paper is to provide students with an introductory knowledge and understanding of New Zealand vertebrates including their biology, ecology, classification and identification.
New Zealand has an amazingly unique collection of vertebrates, which is dominated by our bird species.  How did our unique vertebrate assemblages evolve?  Why do we have so many endemic species and why are so many of them under threat of extinction?  
You'll also get to travel to one of New Zealand's unique island reserves (Tiritiri Matangi) to conduct bird surveys.
Content includes:
Evolution and classification of vertebrates including identification
Biology and ecology of a wide range of vertebrates
Life cycles, migrations, reproduction and behaviour