BIOL5016 Botany (Level 5) (15 credits)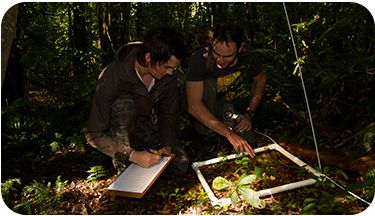 The aim of this paper is for students to learn plant biology, physiology and ecology as well as identify and classify New Zealand native plants.
You'll examine the biology and ecology of New Zealand native plants in detail. How do they reproduce? What adaptations do they have to survive in a variety of different environments? What potential medicinal uses do they have? 
You'll also spend time in some of our pristine forests examining their structure.
Content includes:
Biology and ecology (reproductive cycles, life cycles, osmosis and photosynthesis)
Origin, evolution and classification of New Zealand plants including identification of important native plants (common names – English and Te Reo Māori) 
Techniques for plant collection, drying, pressing and collection
Science writing and communication