Craig Morley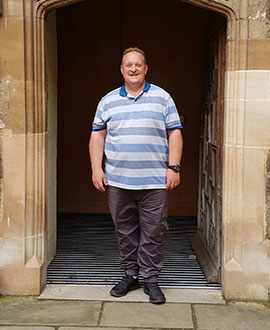 Tutor (Resource Management)
Faculty of Health, Education and Environment
I am an Associate Professor of Resource Management, which covers ecological modelling, conservation and biodiversity, environmental monitoring and sustainability (two quite different subjects) and bioeconomics. I have now been at Toi Ohomai for eight years. My research focuses on using technology to study the impacts of invasive species. 
I completed my doctorate from the University of Canterbury and have worked for the University South Pacific in Fiji as a conservation biologist and at the Department of Conservation as a biodiversity/threats programme manager in Northland. I won the BP Gold conservation award for my work on protecting Fiji's endangered ground frog. 
I'm also a member of the IUCN Invasive Species Specialist Group and World Commission for Protected Areas. In addition to this, I have extensive networks with iwi, local advisory groups, and national ecological and international scientific organisations. The majority of my research career has been dedicated to understanding the impact of invasive species, particularly on islands and in agricultural systems. 
I firmly believe in conservation-based evidence and the values of kaitiakitanga to promote and enhance biodiversity, sustainability and, good community practice.