Our Partnerships
Toi Ohomai aims to create purposeful connections throughout our region, forming constellations of excellence, knowledge, people, partnerships and innovation united in the exchange of knowledge.
Embracing the value of whanaungatanga, connecting with others, we actively seek relationships with industry, other tertiary providers, community groups, iwi and hapu, and of course, with our students and staff.
These partnerships take many forms, from partnering with local iwi to provide targeted education opportunities in remote parts of our region, to other institutions to delivery education pathways for higher learning, and in many parts of the world to bring international students to New Zealand.

Tertiary Education Partnership
The Bay of Plenty Tertiary Education Partnership (the Partnership) is the integration of Te Whare Wananga o Awanuiarangi, Toi Ohomai Institute of Technology and the University of Waikato. It is the only partnership of its kind in New Zealand and enables students and communities of the Bay of Plenty to benefit from the complementary expertise and strengths of the three institutions.
Working with regional groups such as Priority One and SmartGrowth, the Partnership was developed to enhance tertiary education offerings to the Bay of Plenty region. While the three institutions remain autonomous, they look for opportunities to work together to provide pathways to higher education, increase the range of programmes, certificates, diplomas and degrees offered in the area, and combine on research with particular relevance to the region.
---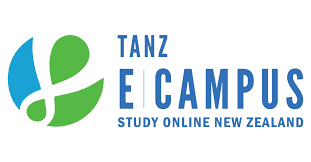 TANZ eCampus is an alternative tertiary education service providing a flexible online learning service that works with your lifestyle to help you achieve your study goals. Courses are industry recognised, NZQA accredited and internationally accepted.
---
Charity House Project
The Charity House project began in 2013 and is a ten year training and partnership programme. The project provides students with hands-on learning opportunities while benefiting the wider community and is something we're very proud of.
Read about the Charity House project
---
Our Sponsored Events
Secondary Schools Tough Guy / Tough Gal New Zealand
This is the ultimate Secondary Schools Tough Guy & Gal Challenge for students!
Secondary students from around the country get involved in these awesome and challenging courses to win the Toughest School Trophy! The Secondary School Tough Guy and Gal Challenge take place in Auckland, Hawke's Bay, Wellington and Rotorua.
Merit prizes
 and medals are awarded to the top three competitors across the line in each secondary school grade and first across the line in the Older Brutes and Beauties grade. The Toughest School 
prize is determined by each participating school's top three placings across the 12km event only and the top 3 combined placings calculate a school's overall score. There are both male and female trophies up for grabs.
Read more about Secondary Schools Tough Guy / Tough Gal Challenge
Crankworx World Tour
The world's largest mountain biking festival has evolved into a multi-stop international festival series that brings together the best mountain bike athletes to compete in elite-level competitions in a variety of disciplines. 
Crankworx World Tour festivals also host races for amateurs, Kidsworx contests for young riders, participatory events, and celebrations of mountain bike culture, all while showcasing amazing destinations.