Media Studies and Writing Courses
Are you considering a career in writing or the media? Do you enjoy sharing and promoting ideas and information, writing, blogging, and social networking?
The career options in this exciting and diverse field are constantly evolving, and our writing and media courses give you the skills you need to get started.
Our Communications Media course covers topics like filming, editing, social media, radio and digital marketing, giving you a broad base from which to advance.
Our online writing courses give you the opportunity to explore both creative writing like writing screenplays, writing for children, and travel writing, as well as business writing like freelance journalism, administrative, business and corporate writing, and writing for the web.
If you're interested in a part-time or short course, or something you're not seeing listed here please contact our International team.
To see the information for New Zealand students change your location using the button at the top right of the screen.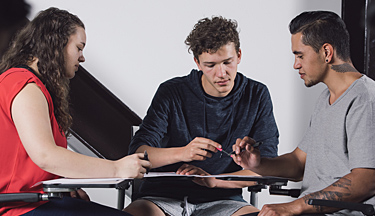 Certificate in Applied Writing
Related Subjects: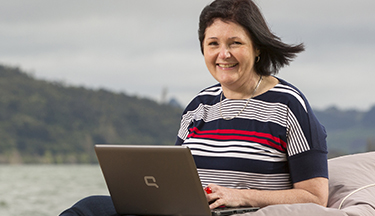 Diploma in Applied Writing
Related Subjects: