Study Kaupapa Māori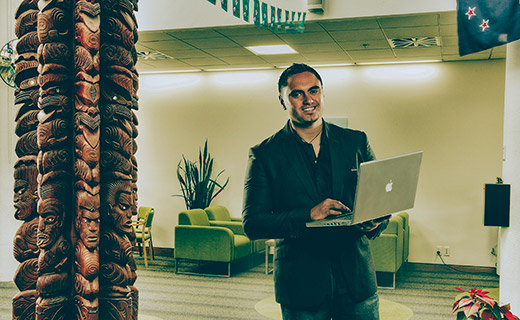 With the settlement of Treaty of Waitangi claims, iwi are custodians of significant assets – economic, environmental and cultural - and there's strong demand for employees with experience in Māori development.
Māori organisations need competent managers, team leaders, mentors and staff at all levels who have a passion for the development of Māori people and who understand and advocate for Te Ao Maori.
We also offer programmes that have a a toi Māori focus, to ensure the continuing development of topics that are specifically Māori. Start your learning journey with us!
| Programme/Course | Level | Choose Your Study Location |
| --- | --- | --- |
| Manu Taiko – Toro Parirau (Kaupae 4) - New Zealand Certificate in Māori Governance (Level 8) | 8 | Omaio, Rotorua (Mokoia Campus), Tauranga (Windermere Campus), Turangi |
| New Zealand Certificate in Arts and Design (Level 4) | 4 | Rotorua (Mokoia Campus), Rotorua (Waipa Campus), Tauranga (Windermere Campus) |
| New Zealand Diploma in Whānau Ora (Level 5) | 5 | Rotorua (Mokoia Campus), Rotorua (Waipa Campus), Tauranga (Windermere Campus) |
| Short Award in Te Reo Māori - Te Kakano | 4 | Rotorua (Mokoia Campus), Tauranga (Windermere Campus) |
| Te Pōkaitahi Reo (Reo Rua) (Te Kaupae 3) | 3 | Tokoroa |
| Te Pōkaitahi Reo (Reo Rua) (Te Kaupae 4) | 4 | Tokoroa |
| Te Reo Māori – Te Kakano | | Putaruru, Rotorua (Mokoia Campus), Rotorua (Waipa Campus) |