Study Art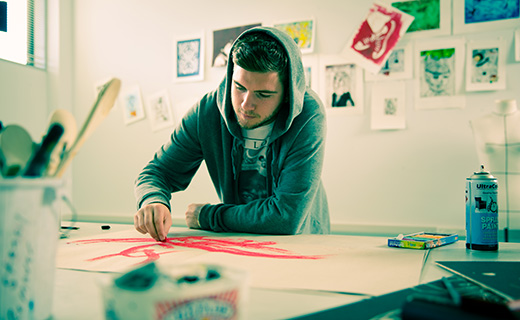 Creative industries like art are an exciting part of the New Zealand economy and rapid advances in technology are enabling strong supply of high quality design and products.
Develop your skills in drawing, painting, sculpting or desktop design, and learn from experts who can help you develop the right contacts and make meaningful connections in the creative industry.
Studying art at Toi Ohomai gives you the skills and knowledge you need to succeed in the creative business world.