Naina Sawhney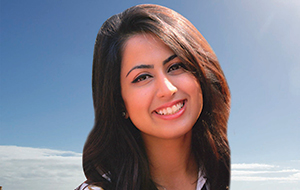 I am studying the Graduate Certificate in New Zealand Immigration Advice (Level  7)* part-time. It doesn't affect my work life and leads to registration as a licensed immigration adviser.
I'm enjoying the course. It has exceeded my expectations. The weekly assignments ensure continuous learning, rather than cramming for exams. The lecturers always seem to be available to assist students with their questions. They use open discussion forums which create a classroom environment, even though everything is online, except exams.
The knowledge I am gaining is very relevant to the market.
* Note this programme has since been replaced by the Graduate Diploma in New Zealand Immigration Advice (Level 7)
Find out more about this subject
Profile written on: Saturday, 23 May 2015