Elena Bollino: Achieving Success Through Online Immigration Course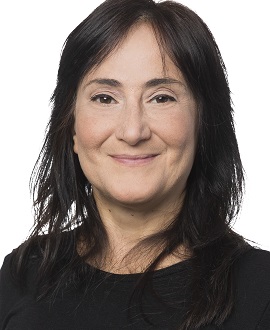 As a mother of a young child with little support at home, Elena didn't think it would be possible to attend a professional course to improve her skills or gain a formal qualification.
However, discovering our flexible immigration course changed everything for her. 
"The flexibility of the course was amazing and allowed me to pursue my dream," says Elena.
"Everything was conducted online and the tutors were incredibly supportive; always motivating us to do better.
"They were always there to clarify any doubts that we had and they were all professional licensed immigration advisers, which meant that they knew the industry and were able to guide us during and after the completion of the course." 
Elena says the course was engaging and encouraged her to share ideas and discussions on the online forum.
"By encouraging this engagement it created a safe environment for us, where every student felt confident enough to ask questions and to help other students out."
After completing the Graduate Diploma in New Zealand Immigration Advice (Level 7), Elena started her own immigration advisory, Elena started her own immigration advisory.
"I feel really confident and happy in my business, knowing that I had a very good foundation with my studies and can now use my skills to help others."
Find out more about this subject