Troy Prujean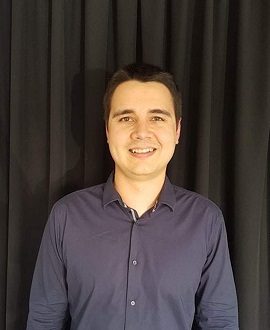 Troy Prujean jumped at the offer of a job at Tauranga-based Radfords Software as an opportunity to leverage his recently completed New Zealand Diploma in Web Development and Design (Level 5).
Radfords specialise in the design and development of software products for the fresh produce industry.  Radfords products provide an end to end solution for fresh produce from farm through to the customer.
"I'm very excited to be joining Radfords. I enjoy constantly learning new things, and I think that's what's great about the fresh produce industry. I will be jumping right in during kiwifruit season so there will be lots of work and learning opportunities," says Troy. 
For Troy, the application process was made a bit easier due to the fact that he was able to build industry connections during his studies. 
"That is probably the best advice I can give anyone wanting to find a job. Networking is a very important part of the job application process, so you need to get yourself out there. Attend industry events, ask for introductions, take opportunities to demonstrate your skills," says Troy. 
This method has proved very effective for Troy, who led the runner-up team in this year's Tauranga Startup Weekend at Groundswell Festival of Innovation.  The weekend saw Troy and his classmate take their app idea for paperless receipts to potential investors.  
"This event was just one of the many opportunities we had to get involved with community projects and work closely with industry. 
"We had so many opportunities to experiment with new technologies, 3D printing etc. We also got given Raspberry PIs and were encouraged to use them to experiment and try out our coding skills," says Troy.  
"Going to Toi Ohomai has been really great for me to learn by experimenting and working on projects, as well as being able to connect with a lot of like-minded people," says Troy. 
After completing his Diploma while working at Gilmours for the past 12 months, he also recognises the importance of hard work and tackling big challenges.
"I know that I can go to any company and use all that hands-on experience; I'll work hard to stand out and really make an impact."
 
Find out more about this subject