Mike Naude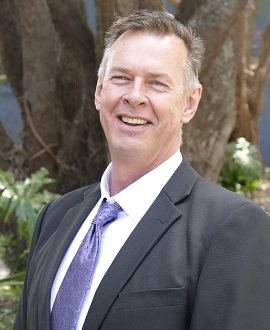 Every business needs strong, capable managers. At Toi Ohomai, we offer a Master of Management degree for students wanting to advance their scholarly research and master their strategic management capabilities. Mike Naude shares his journey and what the degree meant for him. 
"When you have your grandkids it's very sobering, because you're coming to the end, like coming up to the starting blocks. 
"For me, [studying] was always more about stepping up to the personal challenge – getting my Master's was on my bucket list and it was quite a personal achievement."
Mike completed his Master of Management degree at Toi Ohomai (then Waiariki Institute of Technology) and has been working for the Whakatāne District Council as General Manager of Community Services. 
For Mike, his role in the community and ability to make a positive contribution is something he holds dear. Mike is a Rotarian and does a significant amount of community work and is also the President of the Whakatāne Sunrise Rotary Club. 
Mike was one of the first graduates to complete the degree and says that, apart from the fact that he was able to do his Master's in his hometown, the course provided valuable mentorship and work-life balance. 
"I was able to do things in my own time and didn't feel like I was too pressured to just work each and every night until the late hours – I could work on the weekends and achieve the same results," says Mike.  
"The highlight for me, of course, was seeing my thesis published and seeing how the Council was able to actually use that piece of work to improve their internal processes."
Mike encourages other students to pursue their studies, regardless of how long it takes.
"Age or time doesn't matter. I'm a grandfather who now has a Master's degree and my best advice is to look at yourself, look at your situation, do your own personal business case and see where you're heading the best, then go for it and don't let anything stop you."
Find out more about this subject