Women Tradies on the Rise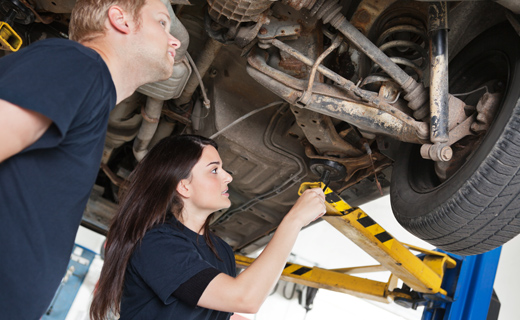 Friday, 25 Jan 2019
More women are enrolling to study trades at Toi Ohomai compared to five years ago, according to Trades and Logistics Faculty Leader Brian Dillon.
Brian says women made up 10 per cent of the faculty's students in 2014 and that had increased to 16 per cent last year.
"Some areas in particular have seen much bigger increases, especially Road Transport. A recent Road Transport cohort had 50 per cent females graduate from the programme.
"Many industries are using more automation and technology now, so the traditional view of needing staff with physical strength and size isn't as much of an issue as it has been. With a tight labour market, employers are also needing to work smarter, which has benefits  for employees as well as businesses. 
"I would encourage any female considering a trade to talk to us, as our trades portfolio  is quite varied and there's a good chance there's an opportunity for anyone."
Last week, recruitment company One Staff released results from a survey of workers in the industrial, trade, manufacturing, logistics, hospitality and commercial service sectors.
The survey found women to be under-represented and paid less in nearly all industries within the report. Female tradies were on average earning 20 per cent, or five dollars an hour, less than the overall median rate of $25 per hour.
However, Brian says industry feedback indicates pay rates reflect a difference in levels of experience, and are not gender biased. 
"If the female respondents were mainly entry-level, then that could impact the results. The feedback we get is that employers taking on staff will pay staff and trainees a rate that reflects the market, and their performance, regardless of their gender. In a lot of cases the remuneration is a key consideration at the start of a job, but as time goes on the job satisfaction becomes more prominent. 
"Trades are incredibly satisfying, regardless of whether it's about diagnosing and repairing, using plans and materials to construct something, or transporting goods."