Toi Ohomai Moves to Trimesterisation in 2019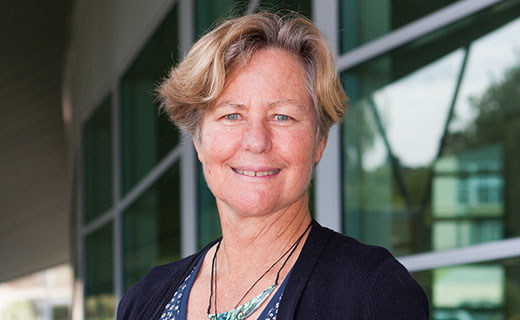 Monday, 14 May 2018
Toi Ohomai Institute of Technology has made the decision to move to trimesterisation in 2019. Below is a list of FAQs and you can read a Fact Sheet here.
General Questions
What is trimesterisation?
Trimesterisation is the division of the academic year into three equal delivery periods. Toi Ohomai has agreed that these delivery periods will be 16 weeks and that trimesterisation of courses will be phased in over three years.
What is the difference between a trimester and a semester?
A semester has two delivery periods (terms) per year.  
A trimester has three delivery periods (terms) per year. 
Each trimester is 16 weeks – which is similar to the current regime which has two semesters plus a summer school/T-semester.
The study breaks between trimesters will change. These will be 2 weeks between Trimester 1 and 2 and 1 between Trimester 2 and 3.
What are the trimester dates for 2019?
Trimester 1 – 18th February to 7th June, break for two weeks
Trimester 2 – 24th June to 11th October, break for one week
Trimester 3 - 21st October to 7th February 2020
Will this mean more job cuts?
No. This change is about providing greater flexibility in what is delivered and when it is delivered. 
Is this to do with the merger and/or recent teaching cuts?
No. This change is about ensuring our delivery provides the best options for learners who are trying to manage their work, study and personal lives. It is also about harmonising the programme delivery so that its consistent across all delivery sites.
Who else has trimesterised delivery?
Most universities in New Zealand run trimesters and some ITPs. 
 
---
For Students
Why?
Trimesterisation provides more flexibility for students by:
ensuring that, where possible, programme delivery will be standardised so that a one year full time programme will be delivered over 2 trimesters (32 weeks) and a half year programme will be delivered across 1 trimester (16 weeks)
providing more options for students as to when they can start their study eg for those students who want to start in trimester 2 (perhaps because they want to maximise employment opportunities) they will still be able to complete a full-time programme of study in a 12-month period
providing more choice for students regarding how they complete their studies eg a student could complete a 120 credit programme (1 EFT) over 3 trimesters, allowing them to better combine work, personal commitments and study 
potentially allowing a student to complete a three year programme in 2 years - enabling them to transition to work more quickly. 
Will it cost more?
No. Programme and course fees remain the same as they are for a semester delivery. The only change is there may be more opportunity to start your programme rather than only be able to start once or twice a year.
Will it impact my StudyLink application?
No. If you are studying full-time, whether your programme is delivered across one, two or three trimesters, you will still be eligible for StudyLink loans and allowances. 
If you are doing a programme that is more than 1 year of full-time study, studying every trimester (optional) will mean that there will be no stand down period over the Christmas break (other than the shutdown period when Toi Ohomai is closed).
Does it mean a change in holidays?
There will still be a 2 week break between trimester 1 and 2. However, the break between trimester 2 and 3 will be 1 week. 
Will I still graduate at the same time?
Yes. Toi Ohomai is currently reviewing its graduation ceremony but expects there will still be two graduations a year. You will be able to graduate in absentia whenever you complete your programme so, for example, if you are completing a three year programme in two years, you will be able to graduate earlier.
Will our in-class hours change?
Possibly. The hours a student will be in class in any week may change, particularly if the programme had been previously developed to be delivered using 17 or 18 week semesters. However, the total teaching hours won't change.
But we already have too much work for one week as it is?
We do not anticipate that changes in hours per week will be significant. For example if you had a course that required 10 hours in class for 17 weeks, changing to the is 16 weeks will only increase the hours study per week by 0.6 of an hour (or 40 minutes).
How will it work if my course starts second trimester?
If you start your programme in trimester 2 and it is a one trimester programme you will finish it at the end of trimester 2. If it is a 2 trimester programme, you will finish it at the end of trimester 3.
Will the trimester breaks align with school holidays?
Not always. However, we anticipate that when teachers are revising programmes to align with trimester dates, they will take account of where the school holidays fall and align with self-directed study periods appropriately. 
---
For School Leavers and Careers Advisors
What does this mean for school leavers?
Trimesterisation means that students who choose not to continue with their school studies at the beginning of the year will be able to enrol with Toi Ohomai in trimester 1.
If they find school doesn't work for some students, these students will be able to start their tertiary study in trimester 2 and still complete a full year of tertiary study by finishing their studies in trimester 3.
Will this affect STP/Trades Academy?
No. Delivery of these programmes will match school terms.
Trimesterisation will create opportunities for students in an STP programme who may not have completed a New Zealand Certificate while in school by providing the opportunity for these learners to complete their NZ certificate in trimester 3, enabling them to progress seamlessly into tertiary study in trimester 1 the following year.
---
For Faculty Staff
How will trimesterisation affect our planning for next year?
Faculty leaders are starting to determine which programmes will be delivered across three 16 weeks terms in 2019. The programmes that are already designed for 16 week delivery are likely to be the first ones that are trimesterised. 
Please refer to the Fact Sheet for the full list of programmes/courses that are moving to trimesters next year.
Will all programmes be delivered every trimester?
No. Toi Ohomai has an approved mix of provision with TEC whereby the funding we receive for delivery programmes is fixed. Toi Ohomai plans delivery to match these funding levels to the programmes we offer. Planning for 2019 will account for the greater flexibility offered by having three possible starting points for student intakes through the year.
Will I get help to revise my programme for trimesterised delivery?
Yes. The Academic Development team are setting aside resources to assist with this.  You can get assistance or advice on this by contacting Kieran Hewitson: Kieran.Hewitson@toiohomai.ac.nz
How will trimesterisation affect our teaching hours
There has been no change to the conditions of teaching contracts. You will not be required to teach more hours over the year. Your teaching hours in any trimester will be the same but may be delivered over fewer weeks depending on how the programme is redeveloped. 
Will all programmes be trimesterised for 2019?
No. Those programmes that are already designed for 16 week delivery will be the most easy to align with the new trimester dates. The Trimesterisation of programmes will be phased in over 2-3 years. 
We anticipate that approximately 90% of programmes will be able to be trimesterised. Those that can't will be delivered in a manner that coincides with trimester start dates as much as possible to enable students to be included in activities such as orientation.
How will affect our holidays?
Your holiday allocation remains the same. As now, you will negotiate when these holidays are taken with your manager.
It seems weird to have a trimester split over Christmas/New Year – what sort of holidays will people get?
We already deliver over Christmas/New Year. The change that we are making mean that we will have a formal trimester rather than having a Summer School, a Summer Semester and a T Semester. 
If a teacher has a course in trimester 3, they will get the holidays when the institution closes down over Christmas and then will negotiate with their manager for the remainder of the leave to be taken within the year as is normal practice. 
Why are some Trimesters longer than others?
All three trimesters are 16 weeks. The trimester dates for 2019 are:
Trimester 1 – 18th February to 7th June, two week break
Trimester 2 – 24th June to 11th October
Trimester 3 - 21st October to 7th February 2020
Does this mean students can start any programme during any of the trimesters?
No. The students will be able to start their programme in the trimesters where it is offered. We have to live within our funding cap so we can't deliver every programme as a new intake every trimester. We need to ensure we have viable cohorts and the student demand will support more than one intake. This is what the Faculty Leaders will look at in planning delivery.
What are the benefits of trimesterisation?
Trimesterisation has a range of benefits for students and for the institution. These include:
Standardising the length of the delivery periods by blocks. Inherited programmes (from legacy organisations) have delivery blocks of varying length which makes it difficult to coordinate support services such as orientation and graduation.
Standardising delivery across campuses to enable efficiencies in delivery and provide choice and options for students.
Responding to feedback from students who comment that they are not always able to attend events such as orientation as the start date for their programme does not correspond to the weeks when orientation is delivered.
Supporting planning for more efficient delivery. Currently there are at least 10 different delivery periods recognised across Toi Ohomai making it difficult and confusing for staff who are trying to provide accurate information and support for students.
Being more student centred in our delivery enabling students more choice in how they complete their studies and flexibility in how they combine work, life and study.
Creating a competitive advantage in an environment of increased competition.
Ensuring we use our facilities efficiently in a time of pressure to manage expenditure.
---
For Other Staff
Will this change classes/timetabling?
In some cases we may need to timetable additional classes in a week, and to accommodate this we may need to timetable delivery outside of the favoured 9am to 3pm period.
Will this affect graduation?
There is a project underway to review graduation.
We anticipate there will be a large graduation in December with smaller graduations in July and possibly April. This will be confirmed once the working group has completed their planning.
Does trimesterisation affect international visas?
If a student is studying a 120 credit programme they will still be studying over 2 trimesters which, with trimester breaks, will equate to 36 weeks.
Trimesterisation will potentially enable an international student to complete a 180 credit programme in 12 months which will be of benefit for Masters students.
Does Trimesterisation affect billing?
Trimesterisation should streamline billing as it standardises the delivery into three trimesters rather than the very wide range of starting intake dates that currently exist.