Toi Ohomai CE Addresses Record Crowd at BA5 Event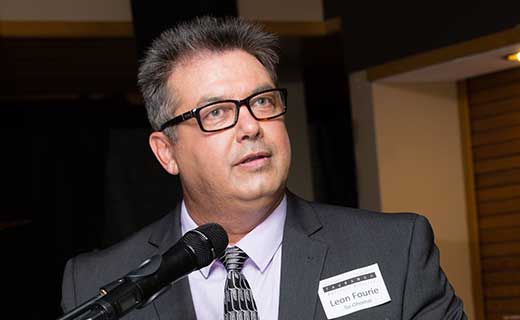 Friday, 20 Jan 2017
Tauranga's business community gathered together on Wednesday night to hear Toi Ohomai Institute of Technology's new CE, Dr Leon Fourie, talk about the future of vocational and applied professional education in the Bay of Plenty. 
The event, held at Toi Ohomai's Bongard Centre on Cameron Road, was the first of the Tauranga Chamber of Commerce's 2017 'Business After 5' (BA5) series and was attended by over 150 local business people.
Dr Fourie outlined his key drivers for regional success from a tertiary education perspective including: a focus on Māori success; aligning educational outcomes with future growth areas; and a strong, collaborative industry partnership model. 
He also emphasised the importance of shorter 'stackable' qualifications to enable people to pick up skill sets required for immediate use in the workforce rather than having to commit to longer qualifications. 
Chamber of Commerce CE, Stan Gregec, said the event was a fantastic start to the year with a record crowd.
"The new Toi Ohomai CE brings an exciting new vision for tertiary education in the Bay," he said. 
"The Chamber supports any move to more strongly align education and vocational training with the needs of business and industry, and we look forward to playing our part as a key strategic partner to make that happen." 
During the networking event, BA5 attendees were treated to five star culinary creations from Toi Ohomai's talented chef-tutors – Lee Pearce, Peter Blakeway and Shane Yardley.