Toi Ohomai Staff/Programme Changes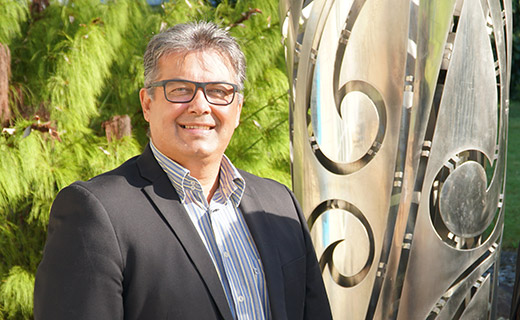 Thursday, 03 May 2018
Recently we have consulted with staff in programme areas where our budgeted EFTS and revenue have not materialised. For this reason we have realigned our staffing resources with our delivery needs. This is normal practice to ensure that our institution and our programmes remain financially viable. 
Below is a list of FAQs about the teaching and learning review outcome, and also provides clarity around the programme portfolio analysis work. You can also read the Fact Sheet here.
Why the staff changes?
It is normal practice for tertiary institutes to look at how courses are tracking against enrolment numbers and, like any organisation, we must be mindful of fluctuating demand.  In some cases this has meant we have had to reduce or adjust our staffing levels. 
While some courses have experienced a decrease in student enrolments, others have increased significantly, and we have had to increase our staffing in those areas. Some of the staff affected by this current review have been redeployed into these other areas.
How many programmes were reviewed?
28 programmes in 10 discipline areas were specifically looked at in this latest review of Teaching and Learning because they are experiencing low student enrolments.
The only changes affecting the delivery of specific programme/course changes from the recent review are for the New Zealand Certificate in Adult and Tertiary Teaching L5, and the New Zealand Certificate in Adult Literacy and Numeracy Education L5, which will move from on-campus to online delivery.
No programmes/courses have been discontinued. 
We will, however, look at how we can change some other courses to appeal to a wider audience.
Is this a restructure?
Nothing to do with our organisational structure has changed. The main change has been an adjustment in staff ratios in some of the courses we deliver. 
Is this adjustment a result of the merger?
No. The staffing adjustment is a result of our normal review of staff to student ratios, which can fluctuate year upon year depending on student enrolments. 
The reorganisation process following the merger was completed in October 2017.  
Looking ahead, is this the end of it?
As we have previously said, we continuously review our staff resources based on student demand, which is normal for all tertiary institutions. In 2017 our staff costs were up to 67% of income, which is too high for us to maintain sustainably. It is our intention to keep staff costs closer to 60% of income.
What is the Programme Portfolio Analysis?
The Teaching and Learning Staffing Review is different to the Programme Portfolio Analysis.  The latter is where existing programmes/courses are reviewed against a range of factors including:
numbers of enrolments
financial viability
relevance to industry and regional need
quality outcomes (Education Performance Indicators, student satisfaction, graduate outcomes)
resourcing required
cross-over with similar programme/courses
pathways to employment and/or further study.
Some programmes/courses may need redevelopment to remain current and/or replaced with programmes aligned to new qualifications.  Some, that do not have sufficient enrolments, will be considered for closure.  
Sometimes it is just not financially viable to continue with a programme e.g. where costs to deliver it outweigh the income it generates.
Toi Ohomai has inherited from the legacy institutions a number of such programmes/courses, also resulting in duplication of relatively similar qualifications, and it therefore makes good sense to rationalise them.  
Not all programmes/courses reviewed will be closed or removed from the portfolio.  
The reason there is some commercial sensitivity around the programme portfolio review, is that each tertiary institution operates in a constrained financial environment, with other providers competing for student numbers (as the funding model is determined on numbers).
Toi Ohomai will continue to look for ways to deliver relevant education in a dynamic environment and also to remain financially responsible.
Has the next phase of the Programme Portfolio Analysis work commenced?
Yes.   Faculties are currently analysing the programmes identified for review in the first phase and will be presenting their recommendations for these programmes to a "Select Committee" made up of senior managers in June. From this decisions will be made as to which programmes will be:
retained as is
replaced with more relevant and up-to-date programmes
redeveloped to ensure delivery meets 21st century teaching and learning approaches
closed and not replaced due to there being unsustainable demand.