OpEd: ITP Sector Challenges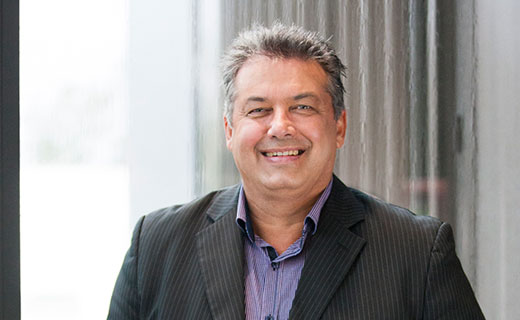 Friday, 02 Mar 2018
Chief Executive, Dr Leon Fourie
Toi Ohomai fully supports the goals the Minister of Education, Chris Hipkins, has set out for the future of vocational education and training in New Zealand.
In fact, the merger of our legacy institutions, Bay of Plenty Polytechnic and Waiariki Institute of Technology, was premised on achieving significantly similar outcomes. This includes a strong regional presence that is responsive to regional economic development strategy; being more responsive to employers and industry; offering more blended learning and sharing of resources; streamlined qualification offerings; the need for scale and ability to make strategic investments; improved transition points enabling greater flexibility and pathways for learners; and more integrated and efficient back office systems. In order for these goals to be achieved Toi Ohomai is in agreement with the Minister that substantial structural change for the sector is needed, and parallel shifts in policy settings and funding models are required.
The Institute of Technology and Polytechnic (ITP) sector finds itself in its current position due to a number of other historical reasons too, such as:
a volume based funding model, that worked well when demand was strong
funding rates that reflect a traditional model of education delivery
only 1% inflation adjustment over the past eight years
the blurring of boundaries and roles between various education and training stakeholders - such as the overlapping relationship between the Industry Trade Organisation sector and the ITP sector
a significant shift in funding to the Private Training Establishments that is volume orientated and as a result is suffocating the ITP sector
an end to the previous Regional Network Support Fund that enabled targeted regional investments and outcomes
policy settings and funding models that inhibit and constrain collaborative models of delivery and increase competitive behaviour
limited incentives to innovate or partner, including in qualification design to meet future workforce needs.
Some media reports that the ITP sector is in crisis – crisis is too strong a word. However, with the current policy, financial and structural settings the sector is trending towards a crisis. The sector is more accurately in a 'transformation mode' rather than 'crisis mode' to proactively respond to a clear need for change.
There is full agreement by the ITP sector that there is absolutely a need to design a new system that is sustainable into the long term and which is no longer so susceptible to shifts in the demand curve – a sector that responds effectively to the changing nature of the workplace particularly caused by disruptive technologies; the need for ongoing in-career training and our productivity challenge. Rather than a volume-based funding system we need to be investing in the highest quality vocational training and education capability and ensuring this is accessible to all New Zealanders wherever they might be living and working, with an emphasis on improved regional outcomes. What we need is a high quality skills system that supports the world of work and social good.
Another issue to address for the ITP sector is a need to better demonstrate the relevance and value of education and training we offer to potential students and those who influence their decision making. Perception is everything, and the ITP-sector needs to do a better job in improving the understanding of the value, opportunity and impact the sector has. It is about preparing for real jobs with real impact.
In the short term the ITP sector continues to be under strain. The announcement by Minister Chris Hipkins this week that the contestable funding element for level 1-4 will be removed was very well received. This will allow us to better serve the need of our region and communities more directly and proactively.
There are other options that the Minister might consider that will relieve the pressure on the ITP sector in the transition period. For example, reinstating the policy on the percentage of delivery for SAC funding to 97%, instead of the 99% setting currently. This would acknowledge the shifts in demand for education are outside of the control of the ITPs and, while student numbers may reduce in times of high employment, costs of maintaining the education system remain constant. A further viable option would be to reinstate the previous Regional Network Support Fund, ensuring regional ITPs are resourced to invest in partnership arrangements to deliver more effectively into a sub-regional context.
As one of New Zealand's largest ITPs, Toi Ohomai will work tirelessly to ensure the needs of our region are met, and that our learners are supported. We will face the challenges of disruptive change head-on and introduce our own disruptive changes! We will work closely with our industries to ensure we create a seamless interface between education and employment, ensuring our rangatahi have the skills they and our economy needs. I have high faith that our government will also respond to their needs and I look forward to hearing from the Minister and TEC to see what's next.