Job Outcomes Key Focus for Toi Ohomai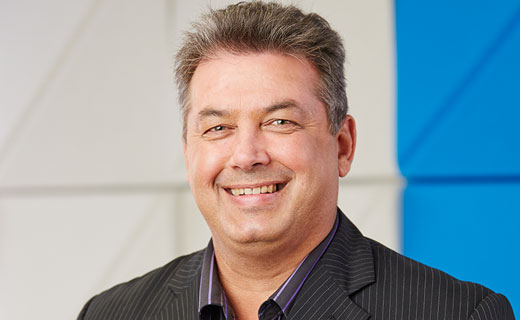 Saturday, 14 Jan 2017
Our new CE, Dr Leon Fourie, shared his vision for the future of education with Bay of Plenty Time business editor David Porter when they caught up earlier this week.
One key focus for new Toi Ohomai Institute of Technology chief executive Leon de Wet Fourie is the need for the merged institute to move away from marketing qualifications and start marketing jobs.
"The industry interface has to be seamless, so that from the learner perspective there is a direct line of sight from enrolment all the way through to employment," said Dr Fourie, who took up his new role at the end of last year.
He brings with him an extensive educational background in both his native South Africa and more recently at Unitec Institute of Technology in Auckland. Toi Ohomai's two legacy institutions - Waiariki Institute of Technology and Bay of Plenty Polytechnic - had a strong track record of engaging with business and that would be continued, he said.
Globally, education was undergoing disruptive change, driven by technology, learner expectations of employment outcomes, employer and government expectations of relevance and value, and major corporates entering the sector.
"Delivery models have changed more in the past 10 years than in the previous 1000 years and are expected to change even more over the coming decade."
The main tertiary institutions were faced with the reality that education models and practices were outdated, reducing programme and qualification relevance, he said.
Meanwhile, staff capability and organisation culture prevented institutions from responding effectively to the changing environment. Technology, systems and processes did not meet future business needs, reducing the ability to drive performance improvement, and the physical asset-base of many institutions was inefficient and poorly aligned with future requirements, compromising financial viability and the ability to meet learning needs.
"Against this backdrop, our region has many positive attributes, including proximity to three large population centres, a strong resource base, diverse industry, well-developed infrastructure, a growing population, and a rich cultural heritage."
Dr Fourie said his focus areas would include developing industry workforce roadmaps in collaboration with key stakeholders in industry, tertiary, and government to determine the employee pipeline required for the type and level of work to be completed in the next five to 10 years for targeted industries.
"This will inform tertiary providers as to skill set requirements to be built into curriculum and cohort sizes required to satisfy demand," he said.
Another key theme was the need to develop more flexible options to learn and work through "stackable", shorter length qualifications, that could be topped up later.
"The aim here is to enable the student to get the skill and get a job," he said.
"We often lose students because qualifications are too long, and as a result they do not complete, and leave the institution. Employer and student demand is changing. The focus is not just on a qualification gained for a longer period of study. Interest in qualification gained from shorter term study is growing. Qualifications enable transferability of employment - however often they are overkill if a student needs just part of a qualification."
Dr Fourie said the institute would also be looking at developing education and skills solutions directly at the workplace with key partners.
"There is no need for us to provide all provisioning at a campus."
He is also an advocate of "practice passports" to supplement programme delivery. That could include supporting students in getting a licence, learning how to deal with stress as well as drug and alcohol requirements, preparing a CV, effective interviewing and connecting with positive health and well-being.
"The merger gives Toi Ohomai size and scale, and therefore an opportunity to set the path to innovate and grow to become a top quartile performing institute of technology," he said.
Dr Fourie said he was inspired by the strategic intent of the merged institution to provide greater access to education by capitalising on its mandate and reach across the region as the only institute of technology.
"In particular I look forward to the opportunity to work closely with iwi, industry, business, schools and other tertiary providers in finding sustainable education and employment solutions that benefit our regional economy and people's lives, in particular for Māori."
Who is Leon Fourie?
New Zealand was the "dream" destination for Leon Fourie and his family - wife Cathi and children Lauren and Robert - when they decided to emigrate from South Africa.
Dr Fourie is a keen sportsman and played provincial representative rugby and cricket in South Africa.
"In South Africa the All Blacks are held in high esteem and so is New Zealand," he said, noting there were many lifestyle similarities between the two countries.
The family relocated to New Zealand in 2009, when he joined the Unitec Institute of Technology, and they became citizens in 2015. At Unitec, Dr Fourie simultaneously held the positions of executive dean, Faculty of Creative Industries and Business, executive dean, Faculty of Technology and Built Environment, and Northern Campus director until 2015, when he was appointed deputy chief executive.
His roles in South Africa included executive dean, Faculty of Management Sciences, at Vaal University of Technology; professor, head of department, and deputy dean at Tshwane University of Technology, and a senior lecturer at the University of Stellenbosch.
He began his working life in the armed forces inspired by his uncle who was a senior officer, and encouraged by the opportunities to study while working. He stayed for a total of eight years, serving as an intelligence officer with the air force, including four combat tours of duty, and retired at the age of 27 with the rank of major.
Serving in the military, especially on combat duty, had given him a sense of perspective and self-discipline that made it easier to deal with many challenges in life, he said.
You can also check out the video interview with Dr Fourie.