Fees-free All Go For New Students Starting At Toi Ohomai in 2018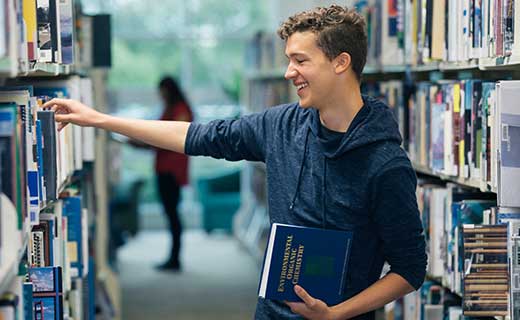 Wednesday, 06 Dec 2017
Eligible students starting at Toi Ohomai Institute of Technology next year will pay no tuition fees for their first year of study.
Toi Ohomai has applauded the Government's announcement on 'fees-free' and looks forward to welcoming all new students to its campuses next year.
The institute expects most of its new domestic students who are commencing full-time study in 2018 will be eligible for free fees under the new arrangement.
"This is great news for students in our region who are considering tertiary study next year," said Executive Dean Teaching, Learning and Research Dr Amanda Torr.
"We want to make our courses as accessible as possible for students and this initiative will go a long way to removing some of the financial barriers for people."
Students starting tertiary study for the first time in 2018 and who meet eligibility criteria can have their fees waived. They also need to enrol in courses that lead to a recognised qualification, including:
Certificate, diploma and degree courses at Level 3 and above. Toi Ohomai has previously offered 'fees-free' courses at level 2 and below and this arrangement will not change under the new policy.
Part-time study – students can access 'fees-free' study for 60 credits (half a full time study load or 0.5 EFTS) in 2018 and another 60 credits (0.5 EFTS) in another year.
Industry Training Programmes – New Zealand Apprenticeship programmes must be at least 120 credits but students will be eligible for 'fees-free' for 24 months.
"We are currently coming up to speed with the eligibility criteria and are preparing our systems for new enrolments. In the meantime, we encourage students to log onto the 'fees-free' website to check their eligibility. There are likely to be lots of questions so we want students to know they can call us or drop into the enrolment offices at each of our campuses for any clarification," Dr Torr said.
Students will need their national student number (NSN) to confirm their eligibility. All students who have studied after 2003 will have an NSN, or they can contact NZQA on 0800 697 296 to check. Alternatively, students who enrol with a provider will be given an NSN.
Students can enrol now with Toi Ohomai for 2018. Eligible students – and eligible students who have already enrolled – will have their fees (up to $12,000) automatically paid.
Some students may have already taken out a student loan for 2018 to pay for fees. For advice on what to do next, visit www.feesfree.govt.nz.
For more information about 'Fees-free', including details about student eligibility and recognised qualifications: