Bee-friendly addition to Memorial Park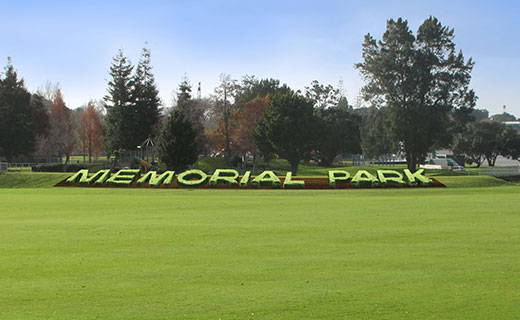 Thursday, 21 Sep 2017
[abridged]
Memorial Park has a new feature hedge thanks to the combined efforts of Tauranga City Council, Comvita and Toi Ohomai Institute of Technology.
The letters 'Memorial Park' have been planted in bee-friendly corokias by volunteers from across the three organisations.
The 12 lettered hedge will feature on the embankment on the south side of the park, near the miniature railway.
Tauranga City Council organised for contractors to prepare and level the site over the past few weeks.
"So much of the work we do in our parks and reserves relies on volunteers," says parks and recreation manager Mark Smith. "We're grateful to have Comvita and Toi Ohomai join us to help improve one of our premier parks – the results of a day's work will be enjoyed by the community for many years to come."
Comvita chief people and culture officer Kate Selway says some Comvita staff chose to use their annual volunteer leave to take part in the bee-friendly planting at Memorial Park, during Bee Aware Month this September.
"We're proud to join Tauranga City Council and Toi Ohomai Institute of Technology to help enhance the park's natural surroundings. It's appropriate we're planting bee-friendly plants at Memorial Park this Bee Aware Month, given how important bees are for the natural environment."
The students from Toi Ohomai Institute of Technology are currently enrolled on the NZ Certificate in Horticulture (Level 3). Tutor Steve Webb says the planting project not only gives students real-world experience that enhances their employability, but a chance to leave a legacy.
"The plants will take a few seasons to show but when they do it will be quite an iconic thing in Tauranga. The students and volunteers involved will be able to walk past it later and know they contributed to that."
One of those students is Chelsea Kokshoorn, who enrolled in the paper to pursue her passion for the outdoors. With a background as a youth worker, she says she hopes to make a career out of connecting young people with horticulture and the environment.
"The hedge is a really brilliant idea. It's been a good opportunity to put what we've been learning into practice."
Read the original story on Sunlive.