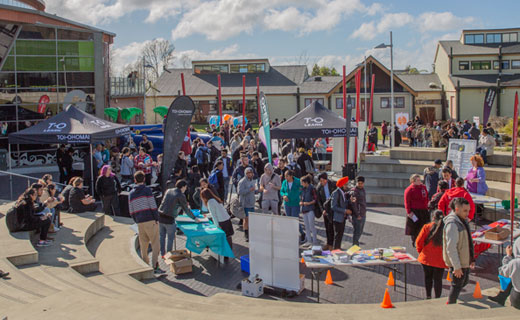 Toi Ohomai Open Day 2020 - Rotorua
When: Sunday, 18 Oct 2020, 10.00am - 2.00pm
Where:

Rotorua

Venue: Mokoia Campus
This year's Toi Ohomai Open Day is bigger and better than ever, bringing students and the wider community together for a fun Saturday out! 
You'll be able to see what we have on offer, with tutors showcasing all of the different course options and available for one-on-ones to discuss your future study options.
There's also live workshops and campus tours to really experience what life is like at Toi Ohomai, as well as live performances, your favourite local food vendors and free food, giveaways, games and so much more!
The Toi Ohomai Open Day at our Mokoia Campus in Rotorua will also be hosting the official Charity House Open Day. This is a project where each year, the Carpentry and Construction students build a brand-new relocatable house. The proceeds from the sale from the house is split among local charities, helping them to continue their good work in the community. 
The Charity House is currently up for sale and will be open for "open home style" tours. Where anyone can walk through and express their interest in purchasing.