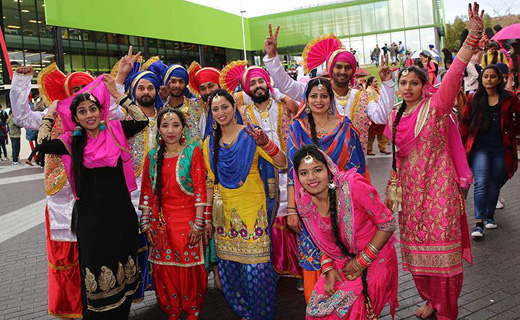 Multicultural Celebration - Rotorua
When: Monday, 29 Jul 2019, 11.30am
Duration: 4 Days
Where:

Rotorua

Venue: Mokoia Campus
This year we are making the Multicultural Celebration bigger and better, with workshops, food and performances from students and community groups. 
If you know any students, staff or community groups who may be interested in participating in this event, we want to hear from you! 
We are looking for people to share their multicultural talents on campus such as singing, dancing, workshops, games, activities, and food. 
Monday, 29 July - Multicultural Performances and Food
Tuesday, 30 July - Market Day (businesses exhibiting on campus)
Wednesday, 31 July - Traditional Dress Runway Competition
Thursday, 1 August - Workshops, games and activities
Activities will run from 11.30am – 1.30pm every day.
RSVP:
briana.stewart@toiohomai.ac.nz