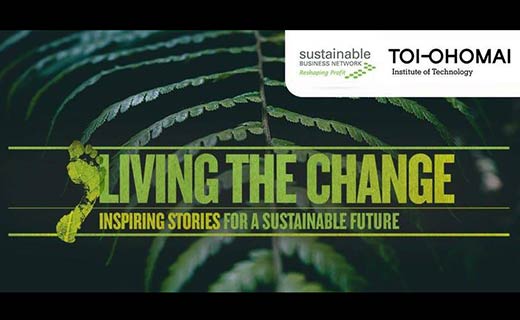 Living the Change – Inspiring Stories for a Sustainable Future
When: Wednesday, 26 Sep 2018, 5.00pm - 7.00pm
Where:

Tauranga

Venue: Bongard Centre
Sometimes it can feel like the environmental, economic and social issues the world is currently facing are too big, too overwhelming, to be dealt with by individuals. Climate change, resource limits, economic downturn, social disconnection. Surely these issues can only be properly managed by our governments?
We're happy to be bringing you a screening of 'Living the Change' in partnership with Sustainable Business Network a feature-length documentary written and directed by Jordan Osmond and Antoinette Wilson, who lives in the Bay of Plenty. Living the Change is beautifully filmed, with some stunning cinematography. It's a film that explores solutions to the global crises we face today (solutions any one of us can be part of) through the inspiring stories of people pioneering change in their own lives and in their communities in order to live in a sustainable and regenerative way.
From forest gardens to composting toilets, community supported agriculture to timebanking, Living the Change offers ways we can rethink our approach to how we live.
Director Antoinette Wilson joining will be joining us for a Q&A session following the film, where you can ask any burning questions about the film and steps you can take towards a sustainable lifestyle.
Everyone welcome! It's free to Toi Ohomai Staff and Students (you will need to secure your ticket through the ticketing website).
Event and ticketing information available on the Living the Change event facebook page.