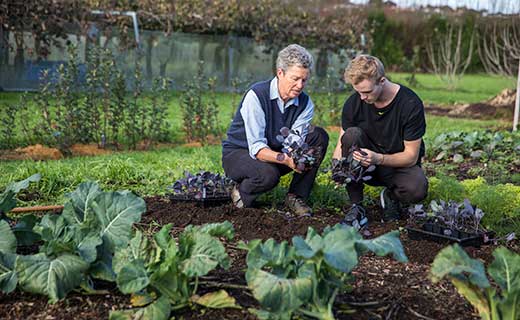 Grow Organics
When: Tuesday, 12 Feb 2019, 9.00am
Duration: 3.30pm
Where:

Tauranga

Venue: Windermere Campus

H Block
Come and learn about sustainable primary production from those who are successfully producing organically.
Join us for the day to experience and discuss organics. Hear from industry experts and those that are already successfully producing organically as well as learn how you too can be a part of the long term solution. 
Guest Speakers include:
Nicole Masters - discussing best practice soil management
Dr Steve Wratten - discussing 'science based biodiversity'
Representatives from local organic sectors
There will also be an organic market where local providers and industry will have products and services on display and for sale. 
There are limited places available so please register by Wednesday, 30 January to secure your spot (unless sold out prior). You can register here.
Please contact Ruth McLean ruth.mclean@toiohomai.ac.nz if you have any questions or inquiries