Toi Ohomai Student App Gets Great Pick Up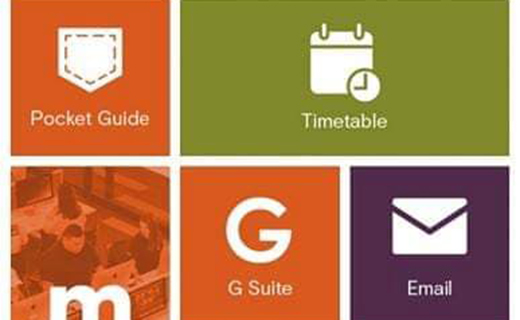 Tuesday, 13 Aug 2019
More than 4,500 students at Toi Ohomai Institute of Technology have already used a new app aimed at delivering a greater on-campus experience for them.  
Over the past few months, Toi Ohomai has been working with Ex Libris to develop the student app and web portal. The Toi Ohomai Hub app was released earlier this month during the institute's multicultural celebrations. 
Head of IT Rabindra Das says the app brings together many key sources of information that students need while studying and provides quick access to services on and off-campus including personal timetables, assessment results, print balances and access to learning platforms. 
"The app was developed to deliver a great campus experience for students. We also wanted a good foundation to commence a journey to develop an enhanced Digital Campus Experience. We worked with students to establish requirements and the core theme was putting key information in their hands in an intuitive and well-designed experience. 
"We chose a platform that is used by thousands of educational institutions worldwide and the initial app features are really the start of a journey. " 
Rabindra says the new platform solidifies the commitment that Toi Ohomai has made to ensuring the best possible experience for students. 
"In an age where learners have many options, we have to work hard to stay innovative and develop tools that provide our students with the resources they need to thrive. A large part of this work is to encourage students to engage with campus life—and this new platform will allow students to connect and share in one easy-to-use place.  
"Also, through the use of data, we will be able to identify students who aren't accessing the array of services and activities that we have to offer, enabling us to provide additional support and communication where necessary. This is another exciting step for Toi Ohomai as one of the country's largest tertiary providers." 
Digital Experience Architect Mark Ward says student uptake and feedback has been overwhelmingly positive.  
He says since the launch, 4,556 students have used the app with an average use of 4.8 times each day, more than 4,000 views of timetables and 2,500 clicks to look at assessment results. 
"The number of downloads and active usage of the mobile app have had a great start, and we will continue to promote and seek feedback on the app and features. We have had some great suggestions from our students already. 
"These are my absolute favourite projects, delivering tools and improving experiences where it matters most. There's a massive sense of satisfaction as I go through campus and see the app being used and receiving the feedback being sent in."