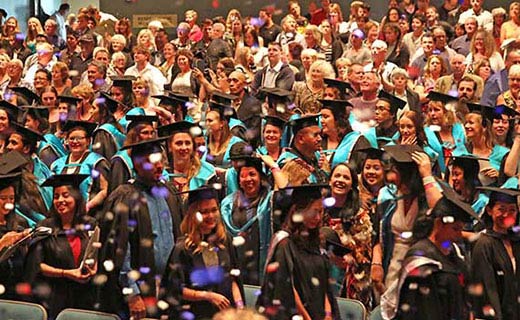 Graduation - Tauranga (Certificate)
When: Monday, 09 Dec 2019, 10.00am
Duration: 2 Hours Per Ceremony
Where:

Tauranga

Venue:

Holy Trinity Anglican Church, 215 Devonport Road
It's everyone's favourite time of year!
Graduation is a formal ceremony that recognises our students' effort, commitment and achievements during their studies, and it's something we all look forward to. Students who walk across the stage at graduation have shown immense passion, grit and determination on their journey towards a better education.
We celebrate our students' success with graduation ceremonies in each of our locations; Rotorua, Taupō, Tauranga, Tokoroa and Whakatāne.
Ceremony Times - Certificate Students Based in Tauranga 
10.00am, Ceremony 1 
Faculty of Hospitality, Tourism and Service Industries
Faculty of Business Management and Legal Studies
1.00pm, Ceremony 2 
Faculty of Engineering, Creative Industries, Technology and Infrastructure
Faculty of Primary Industries, Science and Environment  
Faculty of Trades and Logistics
4.00pm, Ceremony 3 
Faculty of Community Wellbeing and Development
Faculty of Education, Health, Nursing and Social Services
Contact information
Graduation Team
Monday–Friday, 8.30am–4.30pm