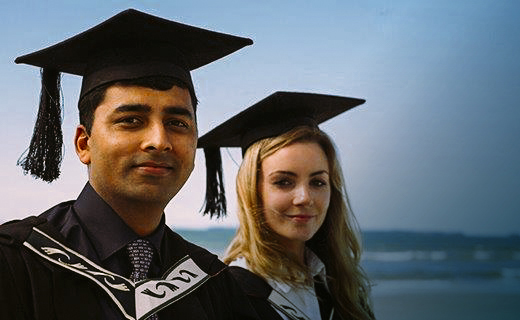 Graduation is a formal ceremony that recognises our students' effort, commitment and achievements during their time at Toi Ohomai Institute of Technology. This is a chance to celebrate their success.
Students graduate in the same region in which they studied. Our next graduation ceremonies are being held in Tauranga in December, and Rotorua in March 2018.
Tauranga Ceremonies Live!
Watch the ceremonies live online at the times and dates shown.
Graduation Ceremony 1 - Watch Now – Monday, 11 December 2017 - 5.30pm
Business, Management and Legal Studies
Graduation Ceremony 2 – Watch Now – Tuesday, 12 December 2017 – 11.00am
Engineering, Creative, Technology and Infrastructure
Graduation Ceremony 3 – Watch Now – Tuesday, 12 December 2017 – 4.00pm
Community Wellbeing and Development
Graduation Ceremony 4 – Watch Now – Wednesday, 13 December 2017 – 1.00pm
Education, Health, Nursing and Social Services and Tourism, Hospitality and Service Industries
Graduation Ceremony 5 – Watch Now – Wednesday, 13 December 2017 – 6.30pm
Trades, Logistics and Primary Industries, Science and Environment