Works by Kelcy Taratoa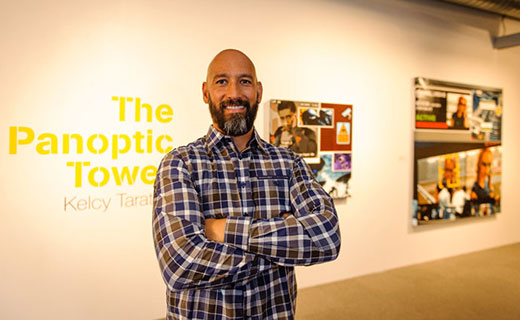 Prior to joining the staff teaching on the Bachelor of Creative Industries (BCI) degree, Kelcy Taratoa spent 12 years studying, teaching and producing his own art in Palmerston North.
Kelcy is of Ngai Te Rangi and Ngati Raukawa descent. He has described himself as an "urban Maori, once detribalised and culturally displaced."
Kelcy describes his style as "graphic, hard edged, anamorphic, and hyper-real." His large-size canvases, bold colours, frequent references to comic books, Cuban poster art, graphic novels, notions of heroes, television serials and film identify his work.
He has transformed the Polytechnic's dedicated gallery space, The Void, into a working studio, allowing the BCI students access to the experience of seeing the working environment of a practising artist. His works are included in public, corporate and private collections internationally.
Recent projects reveal a move into controversial and highly contestable areas of debate. These include conversations regarding increasing powers of government spy agencies, the authorisation of high-tech surveillance technologies on citizens, and global partnerships with international spy agencies.
As a visual arts practitioner, Kelcy believes he has a responsibility to engage with important topics such as these. In 2016, one of his exhibitions, The Panoptic Tower, focuses on issues of privacy and surveillance in a world where technology enables increasing monitoring of private citizens.
Exhibition curator Martha van Drunen writes of Kelcy's exhibited works "More often than not we are now complicit in our own surveillance: we give permission for apps on our phone to access our location and our photos; we give freely of our personal data in order to become more connected, more easily and obviously visible… The ubiquity and everyday nature of watching and being watched generates a kind of indifference and, as Taratoa asks, are we always aware of what we are giving up?"
Kelcy feels strongly that creatives will benefit from an understanding of both business and creativity to operate successfully in the market place. He himself employs this strategy and outside his full-time teaching position, produces his own work around a timetable that fits in with his busy family life.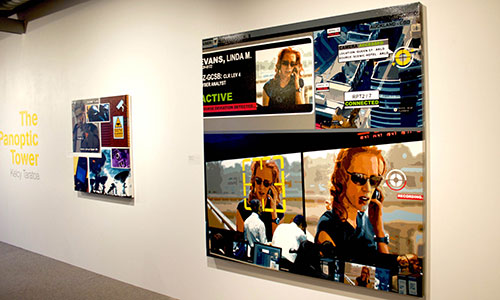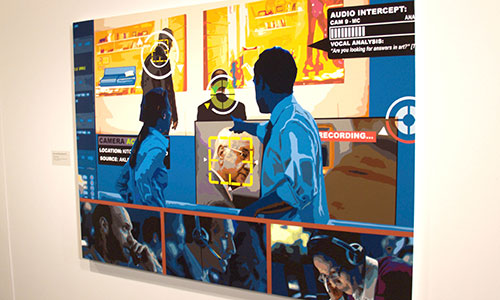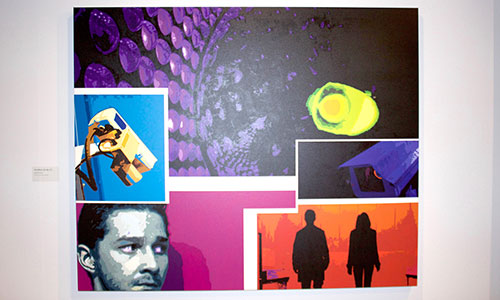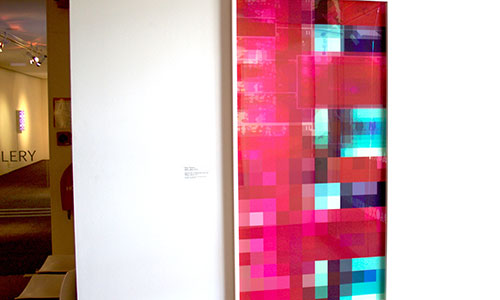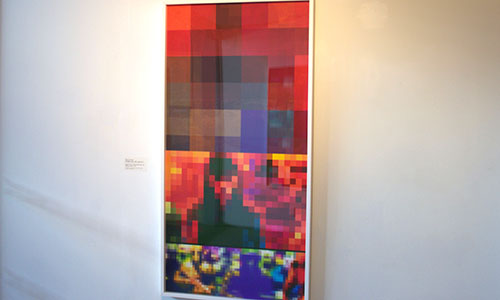 Selected Publications
Taratoa, K.  (2015). Episode 001, 2003.  Acrylic on canvas (Group exhibition + catalogue).  Artwork exhibited at Toioho XX – 20 years of Māori visual art (public gallery exhibition).  Te Manawa Museum of Art, Science and History, Palmerston North, 5 December 2015 – 17 April 2016.
Taratoa, K.  (2015).  Diversion 2015 (Group exhibition + catalogue), (3 works: Omnipresent, 2014 Acrylic on linen 100 x 100 x 7cm; Without conscience 04-MQ9, 2015. Acrylic on linen 50 x 50 x 7cm; Without conscience 05-MQ9, 2015. Acrylic on linen 50 x 50 x 7cm.)  The Project Room, 63 Spring Street, Tauranga, 10 December.
Taratoa, K. (2015).  Vivid 2015 (Solo exhibition).  Nadene Milne Gallery, (Art dealer gallery), 16 Buckingham St, Arrowtown, 19 November.