Lisa Denmead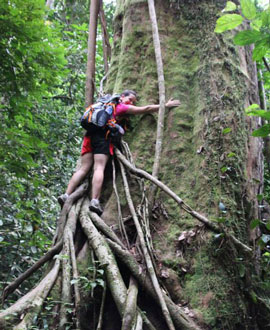 Tutor
Faculty of Health, Education and Environment
I joined Toi Ohomai in 2016 and teach across all three years of our marine and terrestrial diploma/degree courses. My teaching areas include terrestrial and freshwater ecology, invertebrate biology, statistics and legislation. 
I enjoy having the opportunity to travel with students on amazing field trips across New Zealand, which form part of our courses.
I love teaching at Toi Ohomai because we really get to know our students and see them progress through their studies and into careers they love. 
I started off exploring my interest in the environment with a bachelor's degree in biology at the University of Canterbury, and went on to complete my Master of Science in ecology, working in forest remnants on farmland in the Waikato. By the end of this period I was hooked on applied research, with a focus on invertebrate ecology.
I decided to combine this passion with my love of travel, so I moved overseas and completed my doctorate at a University in Germany, with my field work based in Indonesia. My research focused on the ecological function of invertebrates in oil palm plantations. Living in two different countries and going to a number of conferences while completing my doctorate gave me the opportunity to travel the world.
I'm originally from the South Island, but love the Bay of Plenty's climate and outside of work love getting into the outdoors, spending time with friends and family and playing sport (especially hockey!)