Dr Akhtar Zaman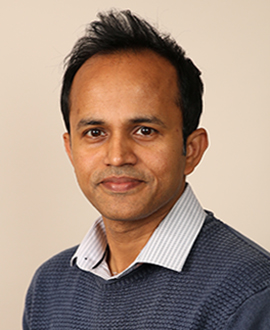 Postgraduate Research Supervisor
Faculty of Business, Design and Service Industries
I am a Senior Academic Staff Member in the Faculty of Business, Design and Service Industries at Toi Ohomai. I have also taught at other tertiary education providers in Bangladesh and also here in New Zealand Aotearoa at Otago University. I am a member of the Economic Society of Australia, Bangladesh Economic Society and the Royal Economic Society, UK. My research interests include Empirical Macroeconomics, International Economics, Business and Management.
Qualifications
PhD in Economics, M.A. in International and Development Economics, M.S.S. in Economics, B.S.S. in Economics
Research Publications and Outputs
Research Outputs
Akhtaruzzaman, M., N. Berg & C. Hajzler (2017). "Expropriation Risk and FDI in Developing Countries: Does Return of Capital Dominate Return on Capital?" European Journal of Political Economy, 49: 84-107
Akhtaruzzaman, M., N. Berg & D. Lien (2017). "Confucius Institute and FDI from China to Africa".  China Economic Review, 44: 241-252
Akhtaruzzaman, M., C. Hajzler & D. Owen (2017). "Does Institutions Resolve the Lucas Paradox?" Applied Economics, 50(5): 455-474
Samad, A. & M. Akhtaruzzaman (2014). "FDI, Financial Development and Economic Growth: Evidence of Causality from East and South East Asian Countries".  Global Business and Economics Review, 16 (2):
Akhtaruzzaman, M., S. Hasanuzzaman & S. Uddin (2014). "Relationship Between Economic Growth, Capital Flows, Export, and Relative Prices: An Examination of Thirlwall Law in Bangladesh".  International Journal of Economics, 8(1): 105-111
Das, A., M. Chowdhury & M. Akhtaruzzaman (2012). "Panel Cointegration and Pooled Mean Group Estimations of Energy-Output Dynamics in South Asia".  Journal of Economics and Behavioural Studies, 4(5): 277-286
Akhtaruzzaman, M., S. Hasanuzzaman & M. Shaha (2012). "Is Inflation Purely a Monetary Phenomenon in Bangladesh? Examining Long-run Evidence".  SUST Studies, 15(1)
Haq, S.M., M. Akhtaruzzaman, et al. (2010). "Perception of Environmental Degradation and Family Size: A Comparative Study on Married Man and Women (Indigenous People) in Bangladesh." International Journal of Sustainable Development, Vol.1(6)
Working Papers and Works in Progress
Media Effects on Confucius Institute (with Lien, D. and Berg, N.)
Happiness and Academic Performance: Evidence from Post-Graduate International Students (with Ahmad, W. and Das, S.)
Crime rate in New Zealand: Socio-economic and demographic determinants (with Berg, N.)
Revised estimates of marginal product of capital (with Owen, D and Hajzler, C.)
Does resource endowment matter most for FDI in African countries?
Research Grants/Awards
National Science Challenges (NSC) 2017: Building Better Homes, Towns, Cities (research grant of $ 0.6 million). A member of the research team of the NSC project in collaboration with Unitec, Scion, Tall Wood
End of Life Tyres as sustainable building products under floors and on outdoor surfaces. A member of ongoing research project of the CBRE (Centre for Business Research and Enterprise), Toi Ohomai Institute of Technology, funded (research grant of $ 300K) by the Ministry of Environment in 2016, Wellington, New Zealand
Conference Presentation and Workshop
Confucius Institute and FDI from China to Africa, FLE Conference, Cambridge University, Cambridge, UK, 2017
Māori health outcomes and substandard housing in New Zealand, Toi Ohomai Institute of Technology, Rotorua, New Zealand, 2016
Expropriation Risk and FDI in Developing Countries: Does Return Of Capital Dominate Return On Capital? (with Berg, N. and Hajzler, C.), Academy of Business and Retail Management (ABRM), University of Oxford, Oxford, UK, 2016
Does Institutions Resolve the Lucas Paradox? (with Owen, D. and Hajzler, C.), New Zealand Association for Economists (NZAE) Annual Conference, Auckland, New Zealand, 2014
Does Institutions Resolve the Lucas Paradox? (with Owen, D. and Hajzler, C.), Development and Growth Workshop, Dunedin, New Zealand, 2013
Berlin Summer School, MIDE, HTW, Berlin, Germany, 2011
National Income Accounting and Human Development Index: A Workshop Organized by the Ministry of Finance and Planning, Government of Bangladesh, Dhaka, Bangladesh, 2009
Ensure Food Security by Reducing Unemployment in the Northern Region of Bangladesh: A project prepared and submitted at the Project Planning and Evaluation Workshop at HTW, Berlin, Germany, 2008
Postgraduate Supervision and Mentoring
Neerja Sing (Master's thesis at Toi Ohomai Institute of Technology, Rotorua, 2017): "Stress, self-efficacy and academic performance of post-graduate international students"
Philip Bright and Julie Millar (Mentoring an ongoing project of the colleagues at Toi Ohomai Institute of Technology, Rotorua, 2016): "Impacts of using note taking template on students' academic performance and academic engagement" 
Suja Das Krishnanunni Kurup (Master's thesis at Toi Ohomai Institute of Technology, Rotorua, 2016): "The Relationship between academic performance and happiness of international postgraduate students in NZ" 
Shauhua Yang (Master's thesis at Toi Ohomai Institute of Technology, Rotorua, 2015): "Education exports: Effective marketing techniques for attractive international students at tertiary institutes in New Zealand"
Sharif Uddin (Master's thesis at Shahjalal University of Science and Technology, Sylhet, Bangladesh, 2012): "Relationship between economic growth, capital flows, export, and relative prices: An examination of Thirlwall Law in Bangladesh" 
Reviewer
Applied Economics (Taylor and Francis, UK)
Applied Economics Letters (Taylor and Francis, UK)
New Zealand Economic Papers (NZAE, Wellington, New Zealand)
Scientific and Review Committee member, World Business Institute (Victoria, Australia)
Contact information
Akhtar Zaman