Senior Management
Chief Executive, Dr. Leon Fourie
Dr. Fourie joined Toi Ohomai in December 2016, bringing with him a wealth of experience in tertiary education management both in New Zealand and his native home of South Africa.
Formerly Dr. Fourie held the position of Deputy Chief Executive at Unitec Institute of Technology; he was a member of the senior leadership team at Unitec from 2009 – 2016. Prior to coming to New Zealand, Dr. Fourie held an executive position at Vaal University of Technology in South Africa and a number of senior roles at Tshwane University of Technology.
Dr. Fourie has extensive expertise in framing, leading and implementing institutional strategy and plans. In 2015 he received the Woolf Fisher Trust Scholarship and completed Harvard University's Senior Executive Educational Leadership programme in Boston, USA.
Council Members
Catherine Cooney, Council Chairperson
Catherine Cooney has a background in professional and corporate leadership, executive level health management, workforce development, quality systems and accreditation, nursing and community development.
She has 40 years' experience in the health sector and from 2001–2012 was the Chief Executive of Lakes District Health Board. Ms. Cooney is Director of Kowhai Health Associates and Joint-Chair of Healthy Families Rotorua.
She is a Justice of the Peace (JP) and former President of the Rotorua and Districts JP Association.
Michael Chapman, Council Deputy Chairperson
Michael Chapman is the Chief Executive of Horticulture New Zealand. He was admitted as a barrister and solicitor in 1982 and has core skills in strategic planning and development, stakeholder liaison, negotiation and communications.
Mr. Chapman was the Chief Executive of New Zealand Kiwifruit Growers Incorporated 2005 to 2015 and before that Chief Executive of Kiwifruit New Zealand 2002 to 2005, and was formerly a Council member of Bay of Plenty Polytechnic.
Rahera Ohia QSM, Council Member
Rahera Ohia was raised in Waitao (Welcome Bay) under the shadow of Kopukairoa. She is of Ngāti Pūkenga, Ngāi Te Rangi, Waitaha, Ngāti Raukawa and Ngāti Māhanga descent.
She is currently the Chief Executive and Lead Negotiator for Te Au Maro o Ngati Pukenga, which is the entity responsible for Treaty settlement negotiations for Ngati Pukenga. She was also a public servant for some 18 years, based mostly in Wellington and was formerly a Ministerial appointee to the Bay of Plenty Polytechnic Council.
Ms. Ohia is the Lead Negotiator for Ngāti Pūkenga's Treaty settlements. Earlier in her career, her social work experience and knowledge allowed her to transition into policy development in the public sector where she worked for 17 years in a number of departments and roles. Ms. Ohia was named as one of Unlimited Magazine's Top 25 Business Influencers for 2012 and her QSM was awarded in 2014 for services to Māori.
Ngaroma Tahana BMS(Hons), LLB, Council Member
Ngaroma Tahana is a solicitor with Gordon Pilditch, and has held a number of positions including co-president of Te Hunga Roia Māori o Aotearoa (the National Māori Law Society), chairperson of Te Rūnanga O Ngāti Pikiao and member of Tourism Rotorua's Māori Tourism portfolio. She was formerly a Ministerial appointee to the Waiariki Institute of Technology Council.
In 2010, Ms. Tahana returned to her home town in Rotorua and joined Gordon & Pilditch. Before that she was an Associate at Simpson Grierson in Auckland, where she had over five years' experience covering environmental litigation, resource management, public law, Māori issues and local government.
Ms. Tahana's governance experience includes co-president of Te Hunga Roia Māori o Aotearoa (the National Māori Law Society), Chair of Te Rūnanga O Ngāti Pikiao and is an elected member to the Rotoma No.1 Incorporation Committee of Management.
Colin Rangi, Council Member
Colin Rangi is of Ngāti Tūwharetoa, Ngāti Raukawa and Ngāti Maniapoto iwi. He is currently the Deputy Chair for Ngāti Tūwharetoa's Comprehensive Treaty Claims with Te Ariki Sir Tumu te Heuheu, and Chair of the Mokai Marae Trust.
Mr. Rangi has been a Ministry of Education Commissioner and Limited Statutory Manager for schools and also a Governance Facilitator to support the Establishment Board of Te Whata Tau o Putauaki.
He is a past member and Deputy Chair of Te Mana Mātauranga (TMM) the Iwi Advisory group for Waiariki Institute of Technology.
Dr. Tom Richardson, Council Member
Dr. Tom Richardson is the Chief Executive of AgResearch, New Zealand's largest research institute.
He has held executive roles in New Zealand and Australian science for the past 20 years; prior to joining AgResearch, he was a scientist and then Chief Executive at New Zealand Forestry Research Institute (FRI/Scion).
Dr. Richardson has held numerous industry, science and education governance roles, which include Farmax, Ltd; Grasslanz Technology, Ltd; Riddet Institute; St Paul's Collegiate Agribusiness Centre of Excellence Advisory Board (Chair); and Council member of Waiariki Institute of Technology.
Dr. Ryan Morrison, Council Member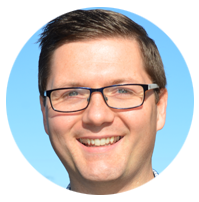 Dr. Morrison has a background in lifelong learning and community development. He is Director of Operations at Eastbay REAP and Deputy Chair of REAP Aotearoa New Zealand. REAPs have been progressing community development through quality lifelong education for over 35 years.
Dr. Morrison brings a strong community and learner-centric focus to governance, with his own experiences spanning 15 years. He has served on university senate and programme approval committees, school boards, iwi trusts, and is a registered capability mentor for NGO governance and operations.
Ian Macrae, Council Member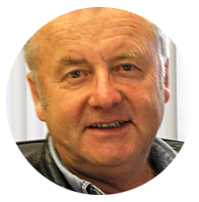 Mr. Macrae is a Tauranga-based industry leader, a specialist in engineering with demonstrated business acumen and strong strategic and financial skills, and with a commitment to training.
He has been Managing Director of Page Macrae Engineering since 1992 and has led the firm through a successful period of diversification and innovation and continues to provide the overall strategic management of the business.